Effortless management of meeting activity tools to enhance collaboration. It allows your employees to easily find a workspace that meets their needs.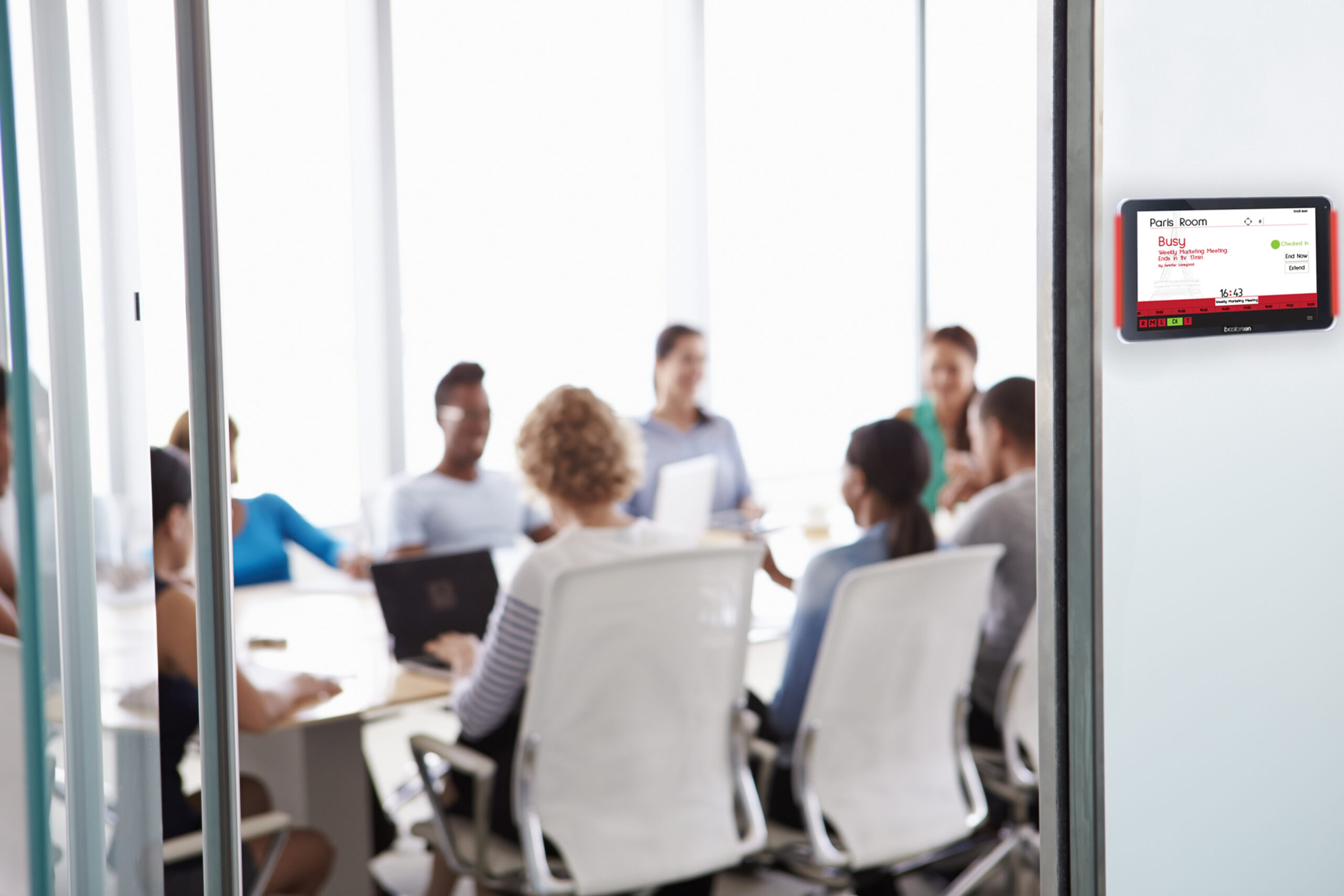 Improve your workspace experience.
Bookreen gives you the tools and data to apply and manage room scheduling and activity-based working schemes; helping you to create a better workplace experience for an agile workforce. Thanks to our user friendly application, you can view density & capacity analytics, get actionable efficiency Insights, enable calendar integration, automate cleaning & maintenance, get room catering, manage visitors, and use touchless pass while doing all.
In only a few clicks, you may book accommodations, services, visitors, and video conferencing. Everything you'll need for the meeting is right there.
Bookreen mobile app allows you to find meeting locations on the fly, manage bookings, and extend your meeting.

Even across time zones, Bookreen makes even the most complex reservations simple to manage and monitor for both your vendors and front-of-house crew.
Actionable efficiency insights
With extensive reporting, you may have a comprehensive picture of space consumption and resource requirements, allowing you to make smarter space decisions and manage expenses more effectively.
With visitor management incorporated into our platform, reception always knows who's coming, ensuring a pleasant experience for your guests while saving you time.



Schedule every sharable place.
All of your spaces can be scheduled using a single, easy-to-use booking interface.
Parking
Meeting rooms
Huddle room
Desks
Locker
Collaboration spaces
Video conferencing rooms and equipment
Phone box
Lunch area
..and there is more that any space bookable!
You can book meeting rooms and related facilities directly from your Microsoft Outlook calendar appointment using the Bookreen Outlook Add-In.
[slide-anything id="2501"]
Easy
Get connected quickly through app.
It is easy and yet comprehensive performance of two ways integration to make the transactions smooth and fast for you.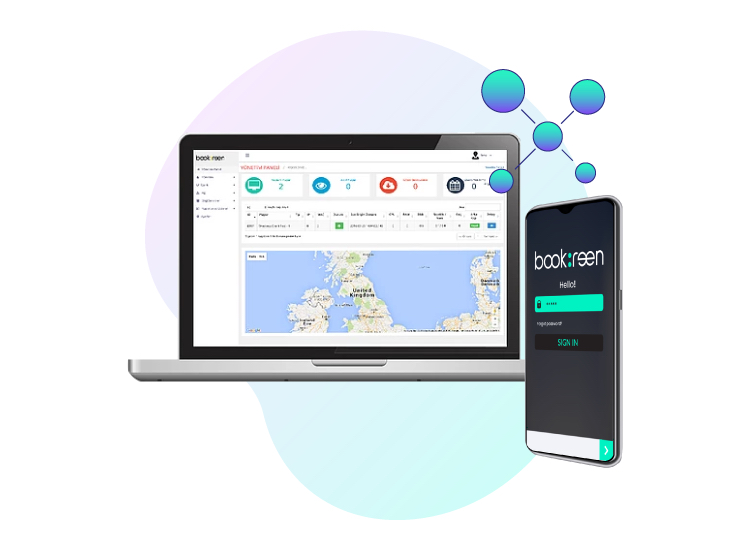 Flexible
Outlook Lovers
Synchronize
In a simple mobile app for Android, you can find and book a workspace that fits your needs, locate colleagues, and handle reservations, make it simple to work, meet, and collaborate.
Book&Move
Message the changes to the invitees.
It's a breeze to manage your bookings now that you have access to them all via the app. You can make changes to existing bookings, add new ones, cancel them, or reschedule them with only a few clicks. From your phone, you can start, pause, or extend your meeting.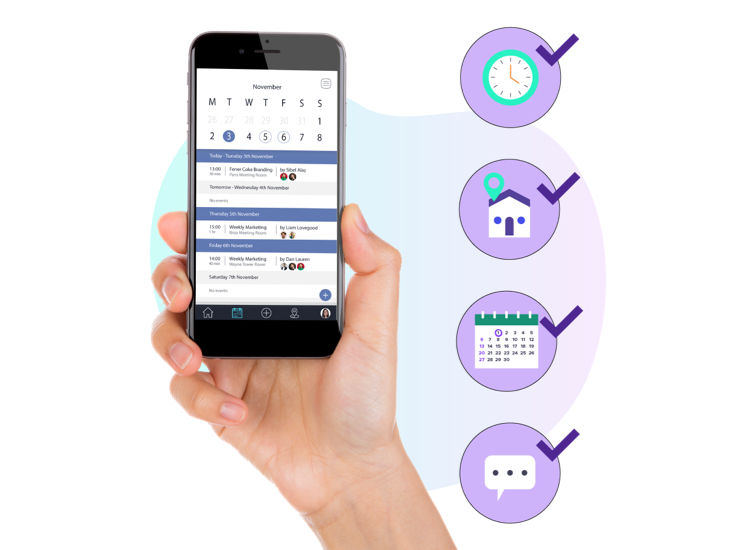 Customize
Get Help
Get Notified
Touchless Pass
Visualize
Easily Manage Meetings and Related Services.
Bookreen Meeting Room Software provides a concise view of reservations and availability for meeting room bookings, catering, audiovisual, and other equipment and supplies. When the meeting is rescheduled, it is updated in a single step, keeping everyone informed.
Authorize
Level and Limit the Rooms
Assign a room under approval or free to reserve.
Rooms can be classified and set up according to some levels of authorization. All rules can be set up and also some departments may be assigned as well as some users only. Approvals can be taken from department managers who are authorized.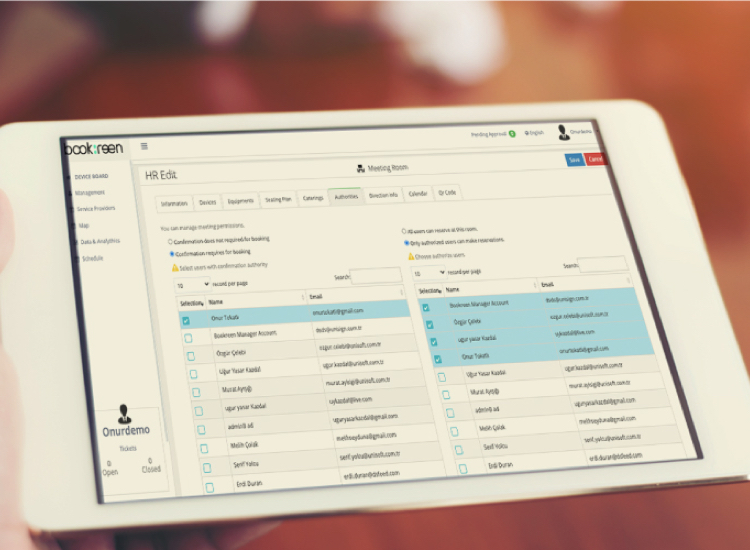 Bird's Eye View
Change & Go
Safe Utilization
See More
Services
Actionable Efficiency Insights.
Get a clear understanding of space usage and resource requirements with detailed reporting, enabling you to make better decisions about your space and manage costs more effectively. It gives you the chance to increase usage rates of rooms by recapturing no-show meetings.
BI
Collect the data means to you.
Bookreen Room Booking Analytics, powered by Power BI, enables the development of high-value, interactive, predictive dashboards that provide powerful data-driven insights into historical resource use.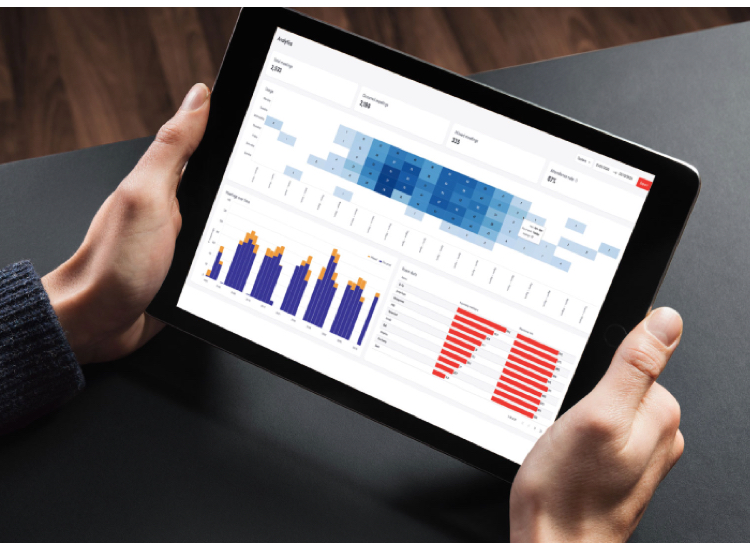 Ghost Meetings
Service Providers
Usage Rates
Visitors
The visitor management system will provide you with a complete overview of visitors. Visitor management can be automated for reception including host notifications, visitor registration with QR code, and pre-reservations of visitors. In addition, get notified when your visitors arrive and save more time for your important work.
Automated Directions
Creative templates enriches the branding.
Bookreen will send pre-programmed emails with instructions to all attendees. You may also automatically alert attendees if the time or place of your meeting changes.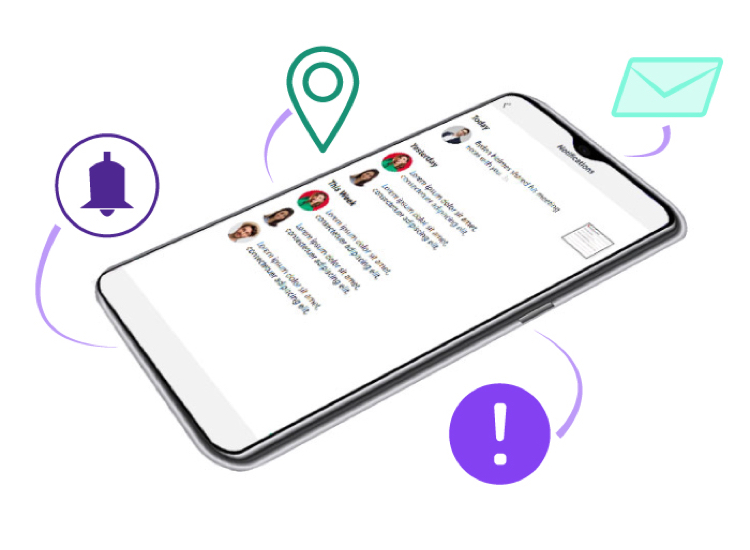 Easy Parking
Invitatiton
Touchless Check In&Out
Touchless Pass
Wayfinding
We specialize in scalable, cloud-based booking and scheduling solutions for any bookable place, with dedicated digital screen options. Connected Screens enhance the continuous comfort and elegance.